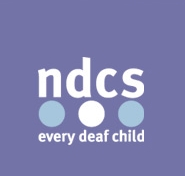 (Leeds to) London Nightrider 2015 and then some!!!...COMPLETED!!
I've successfully completed this 485 miles challenge for the National Deaf Children's Society and I wish to give a big thank you to everyone who has supported me or donated!
---
Training & Planning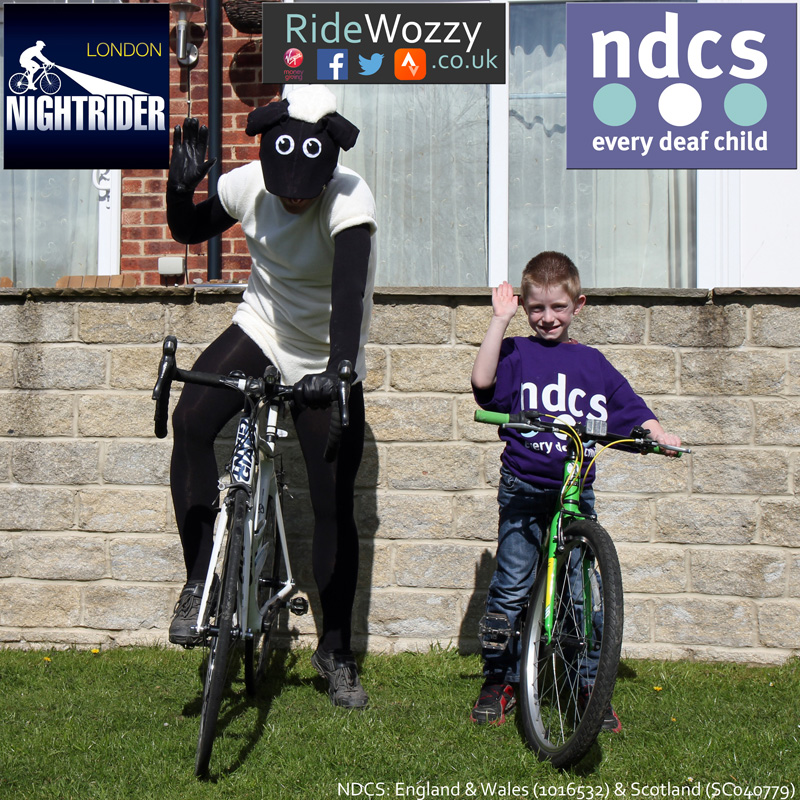 Before I go in to the detail of the actual challenge rides themselves, I think it's worth pointing out that the training that went in to the weekend was sustained over a number of months. I set the challenge in October 2014 after a proof of concept 156 mile ride between Leeds and Bridlington return. At this point, I thought I 'might' be capable of cycling all the way to London, but not have the stamina to also make it back.
All through winter, in every weather condition thrown at me (including snow, hail, slush and Ice) I cycled on the road bike. It would have been more sensible with the mountain bike, but unfortunately in October I tried showing Daniel how to 'catch some air' on a BMX track and ending up breaking that bike (and a rib - but didn't stop me riding the road bike, though did stop me from coughing and sneezing for a while!).
When most of winter was over, I started back on the longer rides, including going out for return journeys to the coasts (East and West). I could tell that I'd come out of winter fitter than I had gone in to it, so that was an excellent sign. From March, I was trying to collect every Strava challenge badge for the month (which I largely managed) as this gives a good mix of distance and climbing.
The route planning itself was straight forward, based on Strava route planning but using Google Street View for checking over the roads chosen. This was downloaded to the Garmin 510, which I got for Christmas, though needed to practice several times to be able to follow it as a route guide.
The other massive change (for me) for this challenge was the use of Facebook and Twitter. While this may not sound much, for years I have purposely hidden away from social media (being an introvert). Therefore, there was a great deal of learning and frustration involved in that step alone! Along with this I decided to go for a consistent 'branding' across the various channels and 'Wozzy' has been my handle for cycling but was too generic, so decided on RideWozzy as there were no conflicts or google search results related to it.
The final preparations included how to get my gear down to London. I did try arranging with friends and work colleagues but the logistics were messy. I then discovered that for a mere £7, I could courier a suitcase to the hotel, which made perfect sense! Whilst I didn't have much to take, I did have Shaun the Sheep to get to London....this was born from a little bit of a joke (as most of my antics are) but after thought, it made a lot of sense (practical wear for night time, child-friendly, Daniel likes it due to the lack of verbal script plus the movie was still fairly new).
---
London Ride
After the months of planning and training, everything was organised well in advance (OK, I play a lot of things by ear, but had a good idea of the options available) which is unusual for me. Everything seemed set and I was raring to go at any time...then, 1 week before the start, I was riding home and whilst going round a corner I went through what I thought was puddle, but it turned out to be a large diesel spill...
This slung me off my bike and sent me sliding several meters on my side across the road. Fortunately it was the school holiday, which meant the traffic was much lighter and I didn't end up hitting any vehicles. It did however leave a large/deep "road rash" across my leg. This turned out to be very painful, and left me barely able to climb stairs let alone get back on a bike. Four days before the ride, I still couldn't mount a bike or walk properly – which meant I was particularly anxious about being able to ride 200 miles! I was applying everything I could think of to repair the leg (and mildly sprained wrist) as well as plenty of rule #5. By the time ride day arrived, the injury had stopped bleeding and was only weeping a bit – I just had to keep it clean.
The night before I packed everything I would carry on the bike, so that the morning would be swift and simple. This was simply a 5am rise to get ready then give Daniel a big hug before setting off at 6am for starting around the corner at the Farsley Cenotaph.
The morning was one of those gorgeous chilly summer starts, when everything looks great in the sun and the world seems happy. There may have been a mild tail breeze to begin with, which meant great progress down through Doncaster and on to Lincoln. One notable point was near a school in Doncaster, when a young lad probably about Daniel's age on a bike, tried his utmost to keep with me. We stopped at the lights and he was telling me how he really loves to ride and it feels great to ride fast - as he panted to catch his breath. Great to see kids getting to school like that and very much reminded me of Daniel.
Further on, I realised that I had forgotten one element on my list, which was to check for road closures, and I thought I was going to hit one as started passing "Road Ahead Closed" signs near Gainsborough. However, I seemed to just manage to slip through before they did close the road for the day. Once at Lincoln, however, the wind had definitely picked up and switched round to be a straight headwind. This lead to a buffeting which really drained the energy as I had 120 miles of it to endure. This was on top of the blasts you get as articulated lorries pass in the opposite direction and keeping an eye open for 'aggressively fast' drivers.
I hadn't hard-set where my stops would be, as energy depletion can vary with so many factors, I just wanted to go with the feeling on the day. Through all the training, I was very aware of nutritional intake and the output I'm capable of (I've read much of the science). I also know, after about 8 hours of sugary foods, I can't bear any more, therefore ate proper foods (bacon butties, burgers, fries) right from the start, leaving the biscuits, cakes and energy gels for in-between snacks. It turned out I naturally worked in approximately 4-hour stints, where I'd stop for a while to have proper food with micro-rests and snacks in between.
Following the route was very straight forward with the Gamin; I did have the backup of a phone, map and printed directions, but these alternatives would have been horrendous to be honest. There was only one real route diversion I took (around Peterborough) as I didn't want to ride on a dual carriageway, but Google maps on my phone made it pretty obvious for a little diversion of a mile or two.
At around 160 miles, I was definitely feeling a bit tired, especially from the lack of respite from the headwind, but certainly not exhausted. The day had been very hot (25C; I like it hot fortunately), but now the anticipated evening chill had started and was glad I'd chosen to wear my cycling jacket. As I approached the built-up areas of the London area, it felt good to be getting close. The injured leg was pulling and hurting a touch, but was more a discomfort than a hindrance with just a little bit of juicy goo.
Upon approach the hotel at 195 miles (9pm), I considered riding the extra 5 miles to make a double century. I certainly had enough energy, but since that was 'optional' and I knew Daniel was waiting up for me to call him, I decided to head straight in to the hotel. After making my calls and a quick shower/change I headed straight to the pub next door to get food while they were still serving and subsequently ate as much as I possibly could. I knew I'd burnt around 7000 calories but consumed nowhere near that figure.
---
Nightrider
When I booked the Waltham Abbey Premier Inn hotel (I paid for all accommodation and food BTW – not charity subsidised) I did explain what I was doing and asked for a quiet room and suggested I may be sleeping through the day. They were very obliging and I'm thankful, though as usual, I don't realistically sleep much anyway (I'm a 4-6 hours a night person) so was up and about for breakfast anyway – again eating as much as possible.
My legs were aching a fair bit, but decide to keep moving by spending a good few hours strolling several miles through the lovely Lee Valley Park. By mid-afternoon, my legs had returned to normality and were ready for getting back on the bike.
I had arranged to meet Bike Swanky mechanics at the Lee Valley VeloPark at 7pm, so headed down in good time. As it happens, it was on this 10 mile stretch that I got a puncture, which made me realise that maybe the London roads would have more debris and at night time it may be harder to spot. Thanks do go to Bike Swanky for looking over the bike and changing a derailleur cable to ensure the shifting was spot-on and the guys have been very supportive all-along.
I changed in to my Shaun the Sheep outfit as the light started to drop (not that I felt a bit daft, ahem) and to be honest, wearing stockings and a woolly jacket turned out to be a fair setup for riding in the night time chill. I had decided to take the whole ride very steadily, in order to conserve my energy, though after the first few miles, there was no other option as the Saturday night traffic was very congested, which took a bit of an edge off the ride during that time.
I tried to take in many of the sights along the ride and have visited London many times, so had a reasonable grasp of where I was geographically. I didn't stop much to take photos though, as I kind of wanted to get to the end, largely to recuperate again. This meant I picked up the pace a little once out of the central traffic, especially following the halfway rest stop.
I rode much of the second half and chatted to other guys (from Everyone Active gyms) and we kept a reasonable pace (more like my typical pace) which combined with now quiet roads, we stormed through the last half. There were a couple of wrong turns, but I'd put the route on Garmin, so it soon identified the issues.
Upon arriving back at the VeloPark, there was time for a little sprint on the track before grabbing a bacon butty, saying a few goodbyes and heading the 10miles back to the hotel and ready for bed at about 5am.
I skipped breakfast the next day (had a few things in the room) but had a little stroll then to the pub again for a big roast at midday where I spent the rest of the afternoon sat out in the sun with a glass of wine...nice. I think the guys in the pub may have had a hectic day and were struggling by the evening, but I continued to be polite (unlike many) and had no problems at all with service. That evening I packed and prepared once again, with the hotel kindly obliging to print out a courier label for the case which I'd forgotten to do before leaving home. An early night was in order for the early start the following day...I was determined to get home the next day and wasn't going to carry any change of clothes.
---
Return Ride
On the Monday, I tried waking up at 4am for a 5am start, but was too tired, so did delay by an hour. This is when I realised I may have ridden a little too fast on the Nightrider as I felt a little more fatigue than I had hoped. However, the leg ache was blanked out somewhat by a certain pain level when sat on the saddle - back on with that Rule #5 again.
However, as the morning progressed and I had breakfast, thus gaining more energy I felt much better. I think my nerve endings had also given up to some extent, so seated riding was largely uncomfortable rather than painful.
There were one or too 'aggressively fast' early drivers, but largely the roads were quiet. The ride progressed and I was very confident of making it all the way home. Upon arriving at Peterborough I stopped for a burger break then set off to continue. However, I'd only been riding a couple of miles before a car pulled out from a side street and struck my rear wheel. I was able to safely come to a stop but knew without looking there was enough damage to stop me going any further.
Now I'd just like to be clear that I hold no bad feeling toward the driver and could easily imagine it was a blind-spot accident. Everything has been sorted out with insurance swiftly. If I have any grievance with drivers (I am one myself – not a shouty cyclist), it's the ones that didn't hit me but drove 'aggressively fast' and close as those outcomes would have been very different indeed.
However, I was very disappointed to have to stop the ride. Once again Bike Swanky did their best to contact local mechanics for me to source a loan wheel. A work friend, Alison, who was following my posts on Facebook also did her best to source a loan wheel – as it happens she was taking part in cycle races the following day and would have been driving down with 'a car full of wheels' the next day! Now with multiple people on the case (for which I'm truly thankful) we tried to get a wheel.
I had one offer of a wheel in the end (thanks to Bike Swanky), but the timing would have meant I'd be arriving home around 2-3am, which I felt was too great a risk when tired. Therefore opted to take a train home, replace with one of my own wheels, check for further damage then return in the morning to continue my ride from Peterborough to Leeds (125 miles). On the plus-side, this meant I got to spend the evening with Daniel and see my wife, which was a great boost.
Arriving back in Peterborough Tuesday morning I was refreshed and very strong again, which was lucky as the wind had properly picked up now and yesterday's head-breeze was a proper grinding headwind today. The route was simple and familiar enough now and I had a good idea of where the food stops and Wi-Fi were. When passing RAF Waddington, there were large crowds so I stopped and it turned out there was about to be a flypast – good timing for that, so I stayed and watched before heading on.
As hoped, once turning past Lincoln, the headwind became more of a side-wind, therefore progress quickened and I started to push the pace once more (back to the high-teens). On these long rides I do naturally conserve my energy and apply it as I become more confident of what I have left in me, therefore I kept on picking up the pace and remember passing many other cyclists. It felt great that the months of training had meant I was able to do this.
The approach to Leeds was fantastic and I think I was genuinely smiling the whole way in. It felt absolutely great to have achieved something like this, especially with my background of being overweight and zero exercise only a few years earlier. The support from Twitter and Facebook during the ride really does give you a boost knowing that people are rooting for you – using the Garmin LiveTrack so everyone knows where you are with full statistics adds a great interaction to this feedback.
After a brief stop in Leeds City Square, it was a quick phone call home to ask if my wife and Daniel would meet me at Farsley Cenotaph then it was just a standard commute home (maybe a tad slower than usual!). There were a few hugs and photos, before heading home, cleaning up and getting straight back in to home routines ready for work the next day...and yes, I cycled in.
---
Strava Rides
Here's a complete list of the rides that made up this challenge. You will be able to see some detail without a Strava log on, but more details are available if you do have an account. And don't forget what I used to be like just a few years ago!
Here's a small selection of the kind of training rides I did...
When I'm doing long rides, this is my carry-list which would hopefully help in many situations.
Spare cleat and bolts
Chain section and speedlinks
Cassette tool
Crank pre-tensioner
Brake pads
Spoke keys
Tyre levers
Tubes, patches and pump with gauge
Spare batteries
Battery charger
Multitool
Foods and spare food bags
Ibuprofen tabs and gel
Sterile dressings
Crepe bandage
Medical tape
Bike lock
2 x front and 2 x rear lights
Phone
Garmin 510
Emergency foil blanket (not in photo)
Then obviously drinks - one of which is plain water in case I need to wash a wound.
---
Thank you!
A huge thank you to everyone who donated or helped me with this challenge to support the National Deaf Children's Society. So far, we've managed to raise over £2000!
| | | | | |
| --- | --- | --- | --- | --- |
| Classic Tours | Bike Swanky | Premier Inn Wlatham Abbey | Sutcliffe's of Farsley | Farsley Working Men's Club |
| Kind Lady at Leeds SkyRide | Farsley WMC Members | AngEmmAnd | Si Cook | Nigel |
| Kaizar | Karl Eaves | Jeff Watkins | David Roussel | Lee |
| Fellow Nightrider | Talida | Danielle Sherlock | Grant | Lofty |
| Sam Dalton | Neil | Russell | AlastairM | Adam Oldfield |
| Jo Dreaves | Sutcliffe | Dave Morris | Elen | Becca Chappell |
| Shahzad | Roy Porter | Charlotte Nash | Aravind | Alastair Pickard |
| Arshid | Ruth Wilson | Vinod | Mark Kitching | Tom Corless |
| Dan King | Dad | Mike Robinson | Pete Ward | Jo Fordham |
| Alison K | Sophie | Julie Warren | Mike Bates | pete w |
| Chris D | Lee | Peter M | Mad | James Green |
| Angie | Shaun | Joe Thornton | Tom Pomfrett | Anonymice :-) |
Finally, a massive thank you to Katie and everyone else from NDCS who gave support and advice throughout.
---
National Deaf Children's Society
£5 could send an arts or sports group an information pack that shows them how to be deaf-friendly.
£10 could pay for a train ticket that will give an isolated young person the chance to attend an NDCS event and meet other deaf children for the first time.
£15 could give a family with a newly identified deaf baby 20 minutes of free, confidential support and information in over 100 languages from our Freephone Helpline.
£15 could enable a deaf child to borrow and test a radio aid system that will help them hear better at school.
£20 could give a deaf child the chance to borrow a life-changing product such as an alerting pager system or an amplified phone from NDCS that they can test before they decide to buy.
£25 could buy a piece of equipment that will help a deaf child with additional needs to enjoy play time.
£40 could give a deaf child the chance to take part in drama, play football or go canoeing for the first time, just like other children.
£70 could provide a family with a home visit by an NDCS Family Officer who will help them to discuss all the issues concerning their deaf child's future.
£150 could enable a parent of a deaf child to go on an NDCS Family Weekend, where they can share experiences and get support and advice from other families with deaf children.
£300 could enable one family to attend a 10 week Family Sign Language course that will help them to communicate with their deaf child.
£400 could buy a personal paging system, which will alert a deaf child to a range of things happening in the home, for the NDCS Technology Test Drive service.
£1000 could provide training for a deaf role model who will visit families to share their experiences and inspire them for the future.